Information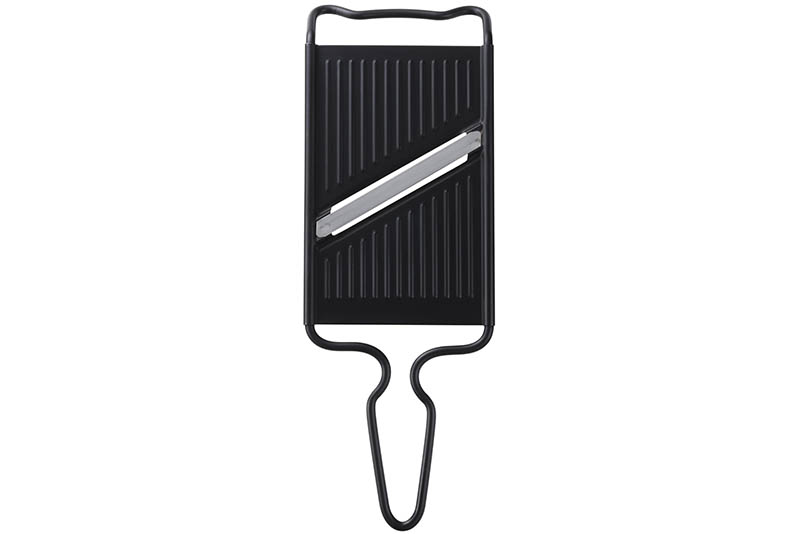 Vegetable slicer
The blade is placed diagonally to reduce the resistance, allowing for quick slicing. The vegetable can be sliced by both pushing and pulling motions for efficient slicing. The frame is formed so that you can hang the slider on a hook. The handle is designed for a steady grip.
size(body):W98XH275XD26mm
size(gross):W110×H290×D30mm
material:stainless steel
finish:fluorocarbon polymer coating
weight(body):54.9
weight(gross):89.9
price:¥2,600
designer:Nobuo Takano, Mitsunobu Hagino
manufacture:Prince Kogyo Co.,Ltd.
series:Kitchen Tool series