Information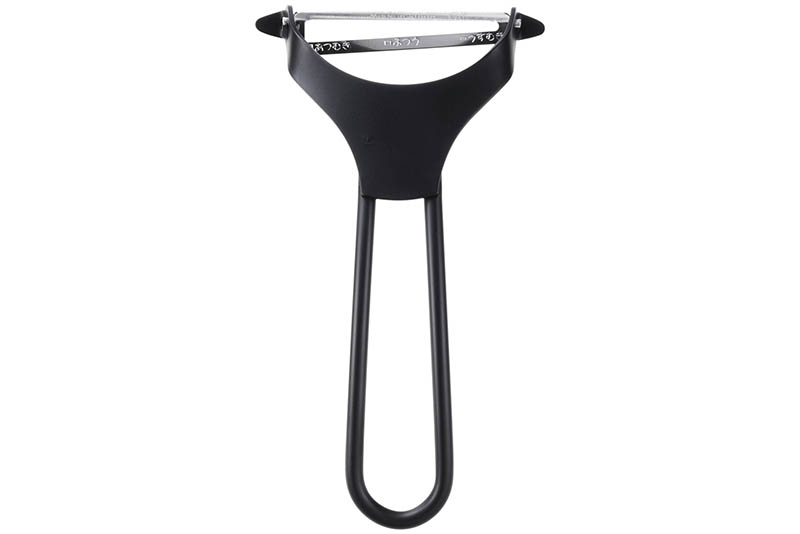 Vegetable peeler
You can change the thickness of peeling to meet your needs or the recipe. The wide blade is for thick peeling, and the narrow blade is for thinner peeling. By changing the thickness, you can enjoy different textures of food and a variety of cooking.
size(body):W79X140X27mm
size(gross):W85×H170×D40mm
material:stainless steel
finish:fluorocarbon polymer coating
weight(body):170.4
weight(gross):221.7
price:¥2,400
designer:Nobuo Takano, Mitsunobu Hagino
manufacture:Prince Kogyo Co.,Ltd.
series:Kitchen Tool series