Information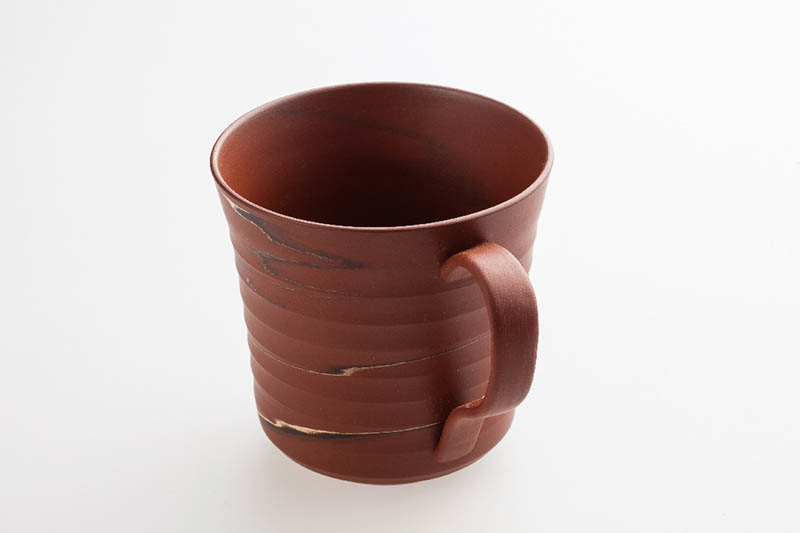 Mug L
Tableware (bowls, mini bowls, mug cups [sizes: M and L] and morning plates) made with mumyoui clay from Sado Island.
Mumyoui clay was once used as a medicine. Workers at Sado gold mine used the clay to stop bleeding, and samurai warriors kept it stocked for treatment. The clay was first used for pottery about 200 years ago. Potter Shuichi Nagayanagi says, "The spirit of craftmanship is in sincerity. We must be honest to our customers, to ourselves and to our work. I put all my experience and skills into my pottery to create the best works I can in the moment."
The landscape of Sado is expressed in the pottery with nerikomi, a technique in which different clays are kneaded together. The more you use this tableware, the more lustrous it grows. We hope you will enjoy seeing the pottery on your table.
size(body):W115×H86×D88mm
size(gross):W105×H95×D105mm
material:Mumyoui clay
finish:vitrified (fired to a gloss)
weight(body):170g
weight(gross):290g
color:red
price:¥4,000
designer:Shuichi Nagayanagi
manufacture:Nagayanagi To-bo
series:Breakfast crockery