Information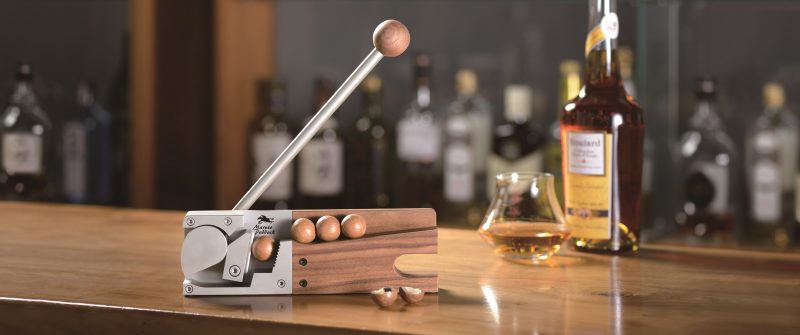 Nutcracker
Macadamia nuts are high in nutritional value, but their shells are among the hardest to crack. This nutcracker is designed to easily crack the macadamia nut shells. You can enjoy the aroma of the freshly cracked macadamia nuts in a fashionable way.
size(body):W308×H74×D70mm
material:Steel、Wood
weight(body):2,400g
price:¥50,000
designer:Yosuke Ogawa,Takehide Ogawa,Shunsuke Nakamura,Mutsuki Yanagi
manufacture:Maruto Hasegawa Kosakujo Inc.
series:Nutcracker