Information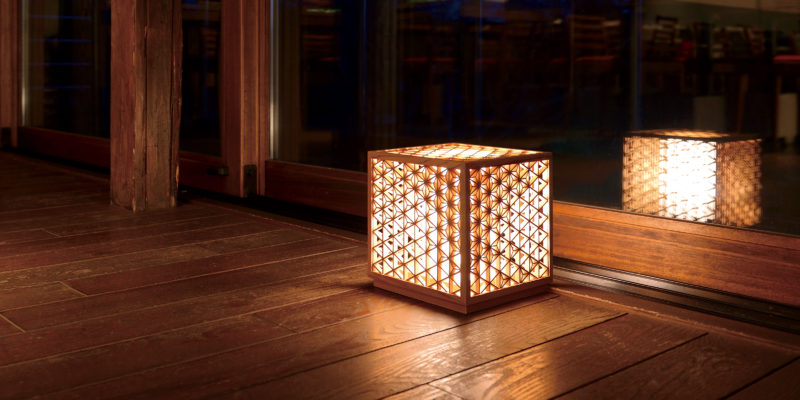 Midare-kumiko 「ASANOHA」
Kumiko is a traditional Japanese wood assembling technique that has been used in Shoin-style architecture. The tray is designed with kumiko to produce a gorgeous environment for dinners and parties. Only Akita cedar, a high-end Japanese wood, is used for the WA-ZEN.
Traditional Japanese designs, such as Asanoha and Gomae are embodied into the Mitsukude Kumiko. The Hyakunen Monogatari 2020 version of WA-ZEN features shaved corners to make the original WA-ZEN trays even more sophisticated.

size(body):W210 ×H225 ×D210 mm
size(gross):W270 ×H250 ×D255 mm
material:Cedar
finish:Natural finish, Water resistant finish
weight(body):850g
weight(gross):1250g
price:¥85,000
designer:Yousuke Oominato
manufacture:Ohminato Bunkichi Shoten Co.,Ltd.
series:Midare-kumiko Lantern