Information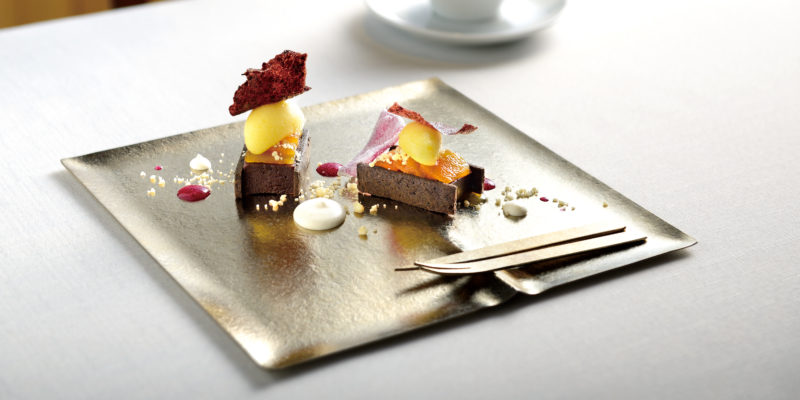 enrei Ti dessert plate (Square, gold)
Titanium has no allergic properties to bodies and cause no change in taste
,is ideal metal material for dishes.
Its lightweightness eases the burden of cooks and servers,as well as the
High-strengtrhness and rustproofness help sustainable use.
ENREI titanium dessert plates with unique patterns on their surfaces,
highlight ingredients and colore a table gorgeously.

size(body):W270×H5×D270mm
material:Titanium
weight(body):325g
color:Gold
price:23,000円
designer:Masatoshi Tomita
manufacture:TOMITA CO.,LTD.
series:enrei Ti dessert