Information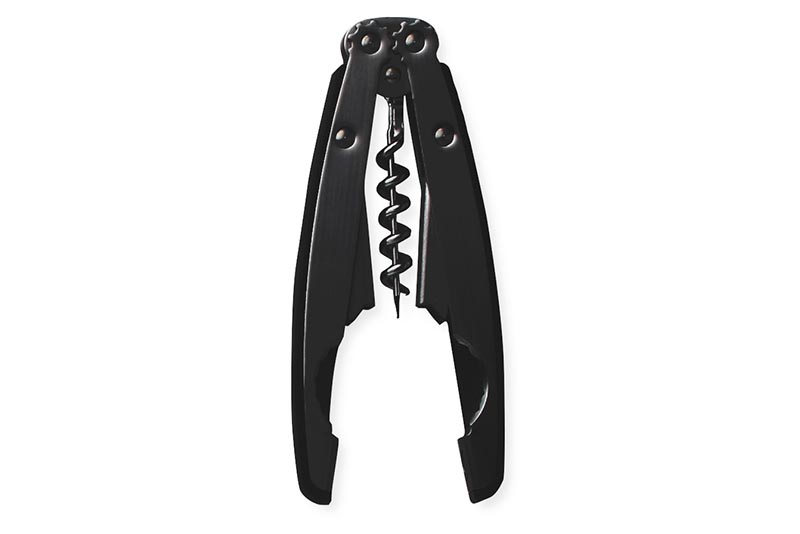 Wine opener(black)
The opener is designed as a sommelier knife that can be used smoothly without exerting much strength. The original saw-toothed cutter perfectly cuts foil caps.
The original gear structure places equal pressure on the left and right handles, perfectly opening the cork with minimal effort.

size(body):W35×H135×D14mm
size(gross):W85×H170×D40mm
material:Stainless steel
finish:fluorocarbon polymer coating
weight(body):106.8g
weight(gross):145.2g
price:¥8,000
designer:Mitsunobu Hagino
manufacture:Prince Kogyo Co.,Ltd.
series:Kitchen tools for men