Information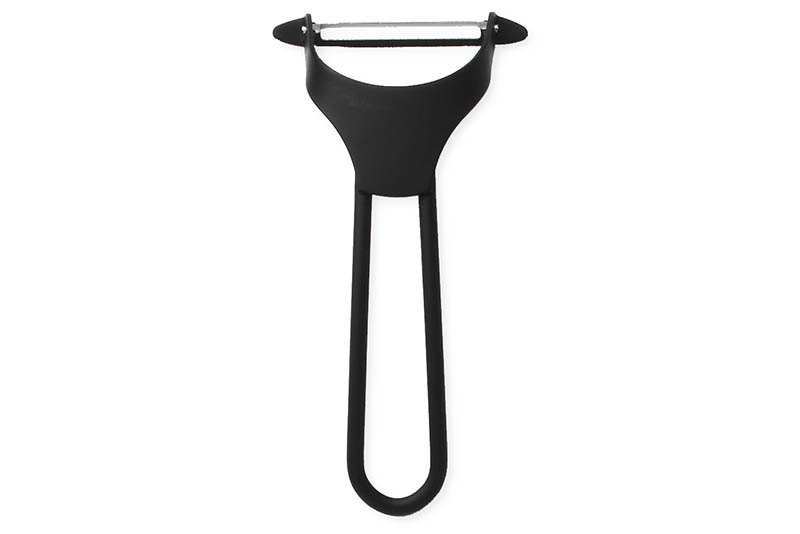 Peeler
A beautifully shaped peeler with soft curves. The curved form of the handle makes it easy to grip while preventing the vegetable from bumping into the peeler. This makes peeling vegetables quicker. The peeler not only has an attractive appearance, but it is highly functional and makes for very sharp peeling. Potato eye removers that are designed to avoid clogging are attached on both sides.
size(body):W70×H145×D28mm
size(gross):W85×H170×D40mm
material:Stainless steel
finish:fluorocarbon polymer coating
weight(body):53.8g
weight(gross):87.7g
price:2,200円
designer:Mitsunobu Hagino
manufacture:Prince Kogyo Co.,Ltd.
series:Kitchen tools for men