Information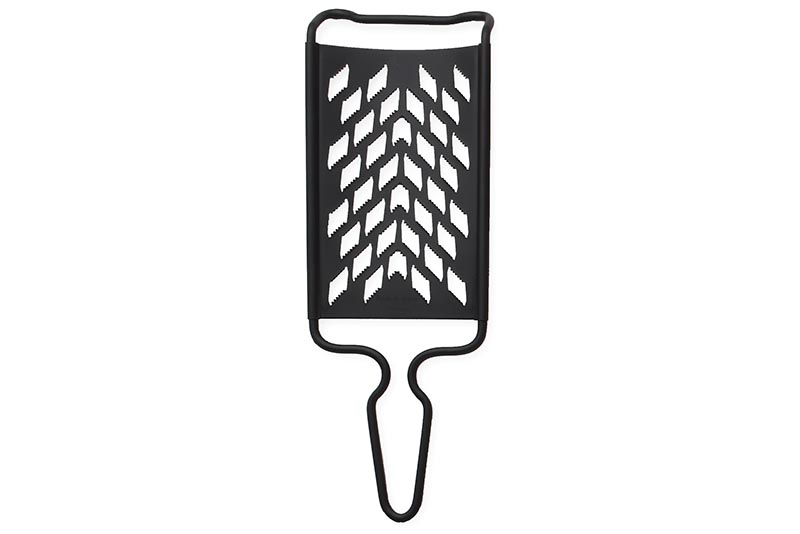 Grater (Large)
The curved tip and the direction and form of the blade are the most important features of this grater. The tip and blade are designed for perfect contact of the vegetable with the blade to make grating easy. You can grate a large amount of vegetables with a small effort.
The wire-formed tip features a unique designed that allows the grater to perfectly fit kitchen bowls and rice bowls up to 20 cm in diameter.
size(body):W98 ×H275×D24mm
size(gross):W110×H290×D30mm
material:Stainless steel
finish:fluorocarbon polymer coating
weight(body):158.9g
weight(gross):205.7g
price:¥2,500
designer:Mitsunobu Hagino
manufacture:Prince Kogyo Co.,Ltd.
series:Kitchen tools for men