Information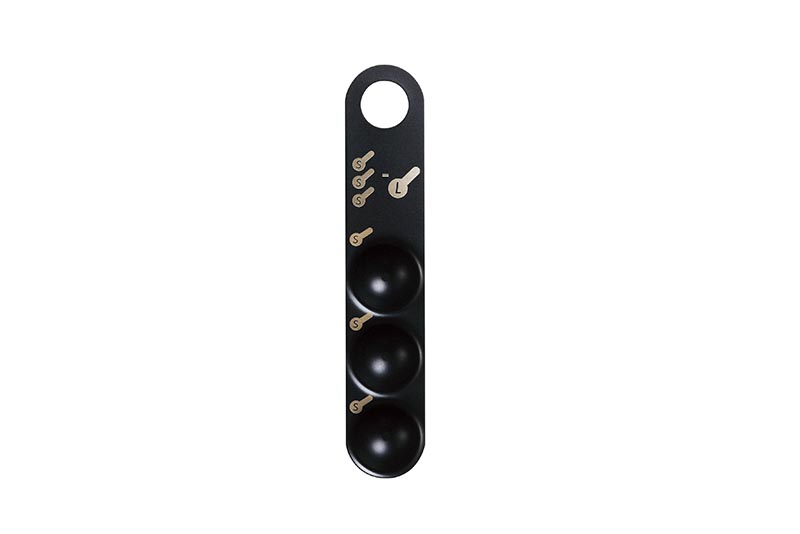 MEASURING SPOON
Compact measuring spoon with three teaspoon-sized bowls. The three bowls make one tablespoon.
Conventional measuring spoon sets come with several spoons in different sizes held together. They make noise, and washing several spoons can be troublesome. This measuring spoon is coated with fluorine to dry quickly. You can immediately use the same spoon for different ingredients.

size(body):W170×H33×D13mm
size(gross):W175×H39×D17mm
material:body:SUS430
finish:body: fluorocarbon polymers
weight(body):66.2g
weight(gross):78.6g
price:¥1,200
designer:Mitsunobu Hagino
manufacture:Prince Kogyo Co.,Ltd.
series:Kitchen tools for men