Information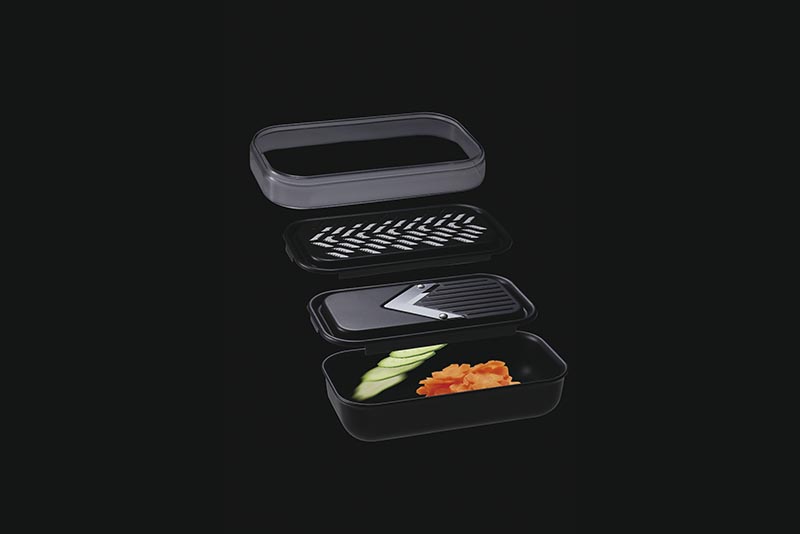 SLICER & GRATER
Slicer and grater for condiments combined into one set. You can prepare as much of a condiment as you want when you need it. The slicer is designed beautifully enough to be served at the table. The dish can be used as a storage container, allowing for compact storage. The slicer is the size of a smartphone, making it easy to handle.
size(body):W145×H78×D50mm
size(gross):W160 ×H85×D55mm
material:Body: Stainless steel, Blade: Stainless steel, Cover: AS resin, Case: Polypropylene
finish:Body: fluorocarbon polymers, Cover: Mirror finish, Case: Emboss
weight(body):187.2g
weight(gross):226.3g
price:¥4,500
designer:Mitsunobu Hagino
manufacture:Prince Kogyo Co.,Ltd.
series:Kitchen tools for men