Information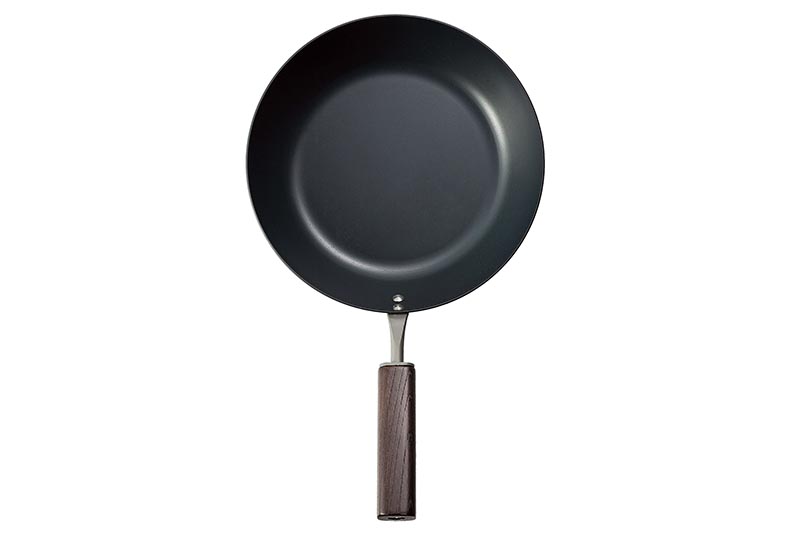 Frying-pan(20cm)
Iron skillets actually get better the more you use them. Less care will be needed. You can keep using an iron skillet for your whole life. Iron is the best material for skillets, as it is resistant to high heat and is greatly conductive to heat. These iron skillets are coated with OXYNIT ("nitridization" and "oxidization" finish) to provide rust resistance and make them easy to care for. This is one of the most popular products in the Hyakunen Monogatari project.
size(body):W200×H340×D90mm
size(gross):W230×H340×D80mm
material:Pan : Steel Handle : Bamboo
finish:Pan : OXYNIT finish (nitridization finish)
weight(body):610g
weight(gross):800g
price:¥6,500
designer:Mitsunobu Hagino
manufacture:Prince Kogyo Co.,Ltd.
series:Kitchen tools for men