Information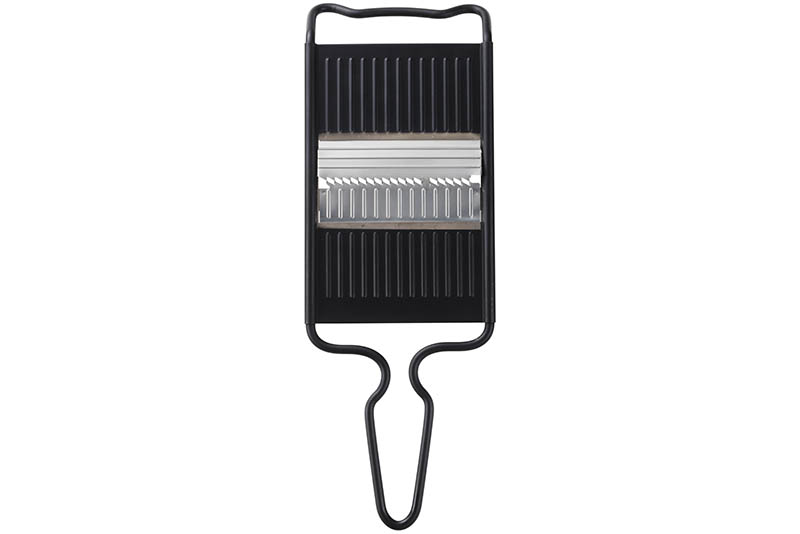 Vegetable shredder
With this tool, you can easily make shredded vegetables just like using a slicer. The original shredding blade design allows for quick shredding without attaching the blade every time. The evenly sized vegetables give the dish an appealing appearance and good texture. The frame is formed so that you can hang the shredder on a hook. The handle is designed for a steady grip. Use this shredder to unlock the taste and joy of shredded vegetables.
size(body):W98XH275XD26mm
size(gross):W110×H290×D30mm
material:stainless steel
finish:fluorocarbon polymer coating
weight(body):168.4
weight(gross):218.2
price:¥2,700
designer:Nobuo Takano, Mitsunobu Hagino
manufacture:Prince Kogyo Co.,Ltd.
series:Kitchen Tool series