Information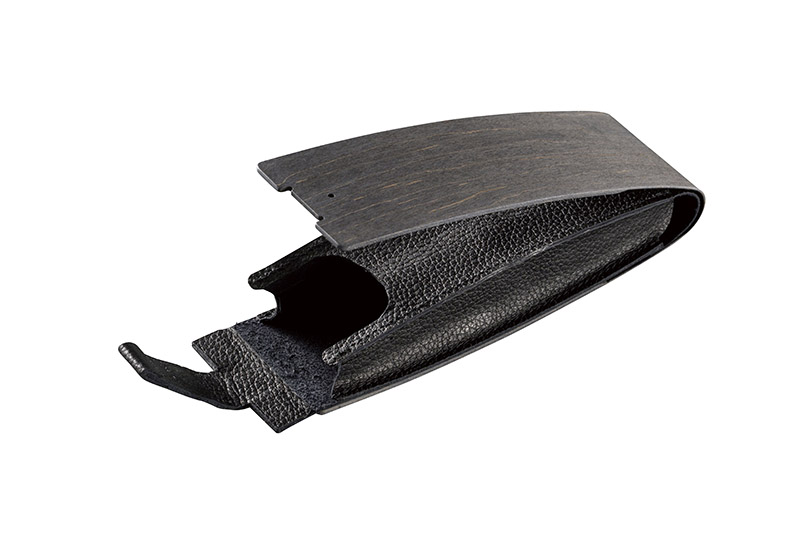 The small size is made possible through precision processing and assembly techniques, as well as wood bending technique. The vertical glass case is designed to allow the user to remove their eyeglasses with smooth, efficient motion.
The shell is designed to fit the shape of eyeglasses. The compact case does not take up space.
The rounded shape allows smooth removal from the inner pocket of your jacket or from a bag filled with other necessities.
The magnet snap makes for quick opening and closing. When the leather tab is snapped open, the flexible wood automatically opens the case.
The flap, tab and liner are made of genuine leather. You can also use the case for other purposes, including as a pen case.
The texture of natural wood and vivid colors make a perfect fit with any type of material—linen, cotton, knit or leather—in any season of the year, and for any occasion.

size(body):W160×H33×D50mm
size(gross):W197×H42×D90mm
weight(body):50g
weight(gross):130g
price:¥12,700
designer:STUDIO 4CS
manufacture:Storio Corporation
series:AvanWood Series