Information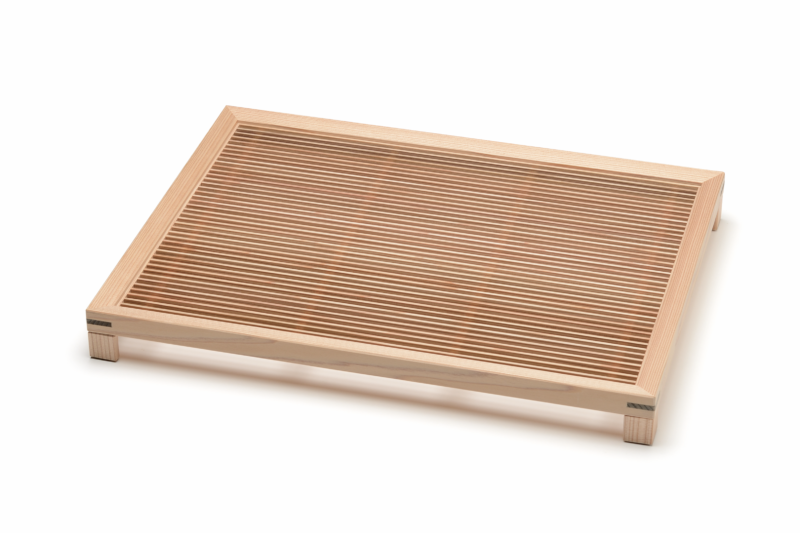 WA – ZEN 2020
When placed on a Japanese style tray, the wine glass will make your party even more lively.
The soft, warm texture of natural, solid cedar wood is maintained in the simple design. It has a water-proof surface. Kumiko wood assembling technique, which is accurate to 0.1 millimeter, makes the trays beautiful but durable.
Enjoy the intricate beauty of kumiko wood assembling and the texture of natural wood.

size(body):W420×H40×D306mm
size(gross):W430×H50×D310mm
material:cedar
finish:Natural finish, Water resistant finish
weight(body):300g
weight(gross):500g
price:¥41,000
designer:Yousuke Ominato
manufacture:Ohminato Bunkichi Shoten Co.,Ltd.
series:WA-ZEN 2020