Information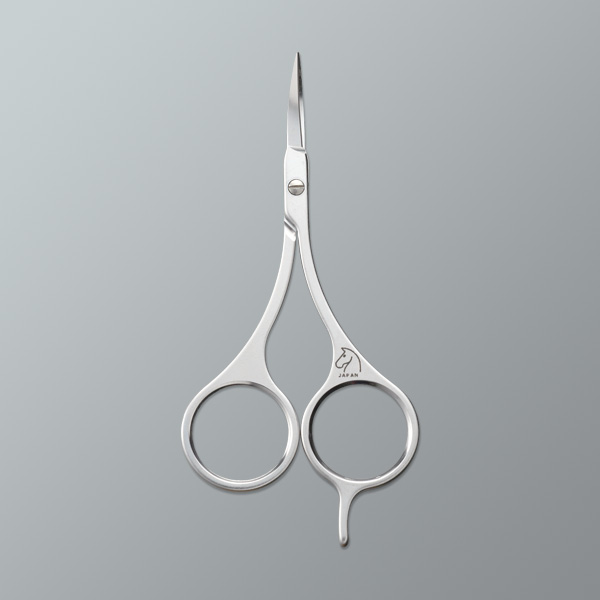 Eyebrow Scissors
Eyebrow scissors designed with "nature" as the concept. The blades are perfectly curved to make it easy to groom your eyebrows. You can stabilize the scissors in your hand with your thumb and ring finger in the rings and little finger set on the finger rest.
size(body):W98×H46×D3mm
size(gross):W105×H58×D   mm
material:Stainless Steel
finish:Blasting Finish
weight(body):13g
weight(gross):17g
color:Silver
accessories:Vinyl case
price:¥3,500
designer:Hisakazu Suzuki
manufacture:Maruto Hasegawa Kosakujo Inc.
series:Grooming Kit(wing2005)