Information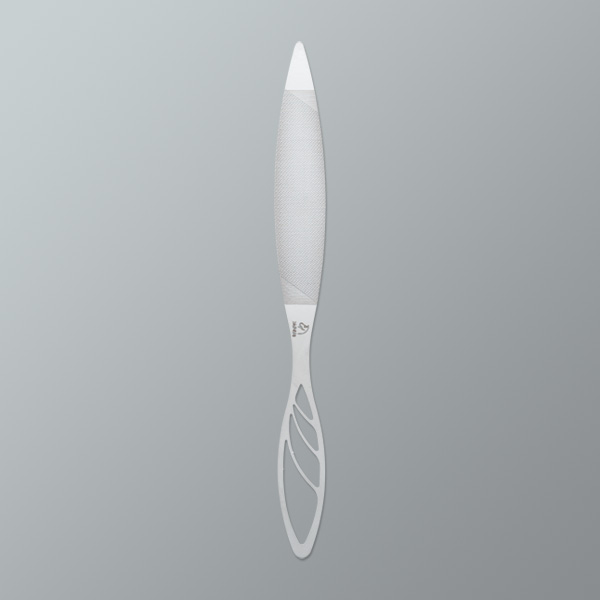 Nail File
Nail fines designed with "nature" as the concept. The files smoothly and finely finish clipped nails, protecting their healthy condition. Two sides are processed differently: One for rough filing and one for finishing.
size(body):W122×H12×D0.8mm
size(gross):W133×H19×D   mm
material:Stainless Steel
finish:Blasting Finish
weight(body):5g
weight(gross):6g
color:Silver
accessories:Vinyl case
price:¥1,200
designer:Hisakazu Suzuki
manufacture:Maruto Hasegawa Kosakujo Inc.
series:Grooming Kit(wing2005)