Information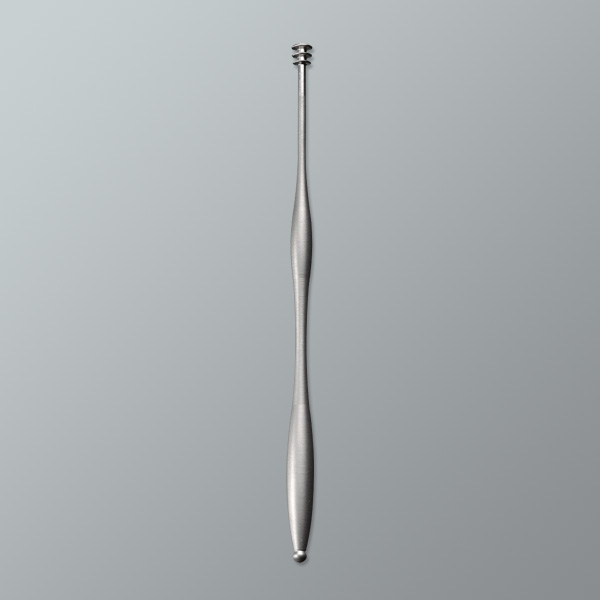 Titanium Earpick
Ear cleaners designed with "nature" as the concept. Pure titanium is a metal that is friendly for human bodies. It is safe for those with metal allergies. The tip of the handle is formed so that it can be used to press the pressure points in ears. The stimulation can increase the health benefits.
size(body):W95×H5×D5mm
size(gross):W50×H16×D   mm
material:Titanium
finish:Blasting Finish
weight(body):3g
weight(gross):3.5g
color:Silver
accessories:Vinyl case
price:¥3,000
designer:Hisakazu Suzuki
manufacture:Maruto Hasegawa Kosakujo Inc.
series:Grooming Kit(wing2005)