Information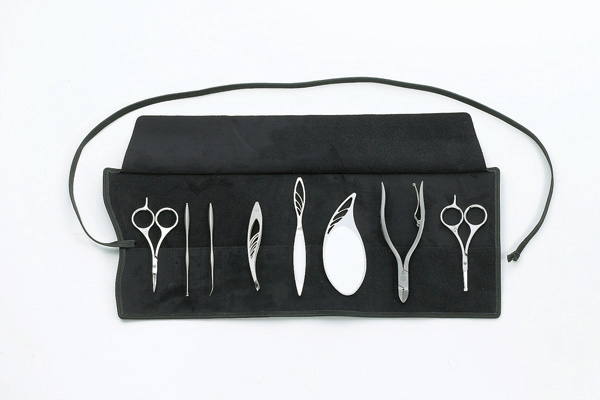 Grooming Kit 8pcs set
Elegant grooming sets designed with "nature" as the concept. Wings of birds and insects are used as motifs to express the feeling of lightness. This gorgeous set of eight useful tools can be a perfect gift for your loved ones.
material:Stainless Steel、Titanium
finish:Blasting Finish
weight(gross):225g
color:Body:Silver Case:Black
accessories:Eyebrow Scissors , Tweezers , Mirror,Earpick , Toothpick , Nail File , Nail Nipeer Wing , Nasal Hair Scissors
price:¥48,000
designer:Hisakazu Suzuki
manufacture:Maruto Hasegawa Kosakujo Inc.
series:Grooming Kit(wing2005)