Information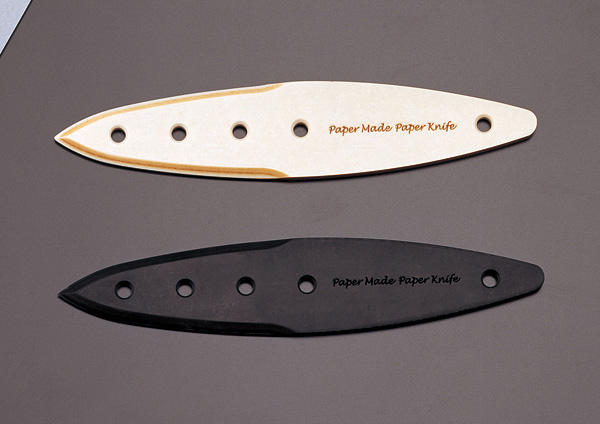 Paper Made Paper Knife
Paper knife created based on an innovative idea: cutting paper with paper. With this product, paper does the cutting, rather than being cut. A paper blade was made possible from the use of vulcanized fiber, which has strength and durability far beyond the fibers used to make ordinary paper. The light-weight knife will grow even more comfortable in your hand as you use it more. Its texture will remind you of ivory, increasing in luster as time goes by.
This is one of the mainstay products in the Hyakunen Monogatari project.
size(body):W179 ×H35×D4mm
size(gross):W210×H60×D4.5mm
material:Vulcanized Fibre
finish:Polish
weight(body):25g
weight(gross):35g
color:white / black
price:¥4,100
designer:Takashi Ashitomi
manufacture:Adachi Shiki Kogyo Co.,Ltd.
series:Paper Made Paper Knife