Information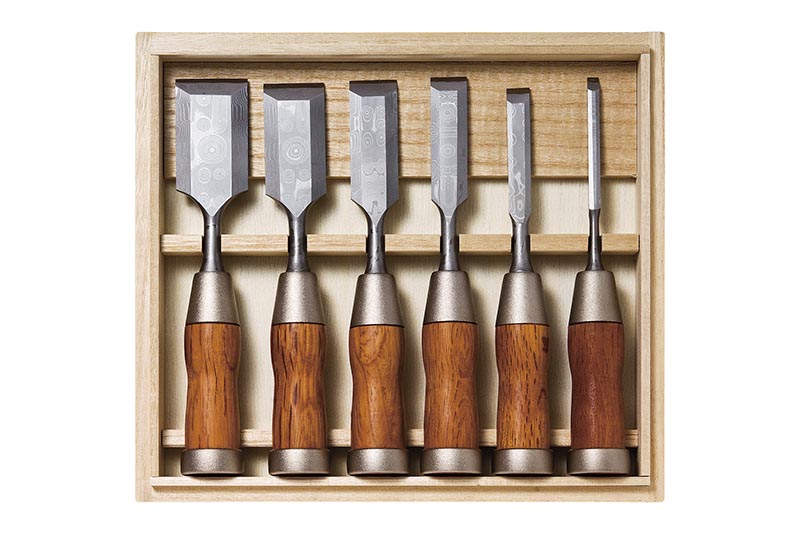 KAKURITanryu Wood Chisel,in a Wooden Box,Set of 6
As a manufacturer that specializes in carpentry tools, Kakuri Corporation has been providing woodworking tools for DIY carpenters and woodworking professionals around the world for more than 60 years.
The KAKURI Tanryu Wood Chisel Sets (set of six) are made for workers who specialize in musical instrument making, door working, furniture making and carpentry. The traditional techniques unique to Japan are used to produce these Western type of chisels.
This means that the set is a "hybrid" product that has the advantages of both Western and Japanese styles.
The blades are made of a special kind of steel for blade making (aogami, or blue paper steel). The handles are made from red oak and finished with oil coating to create grips that perfectly fit the hands.
The chisels provide sharp cuts and durability.

size(body):W280mm×H50mm×D250mm
material:Laminated Steel (Blue Paper Steel and Soft iron) Red Oak
finish:Oil finish
weight(body):1600g
price:¥50000
designer:Mutsuhiro Kato
manufacture:KAKURI WORKS LTD.