Information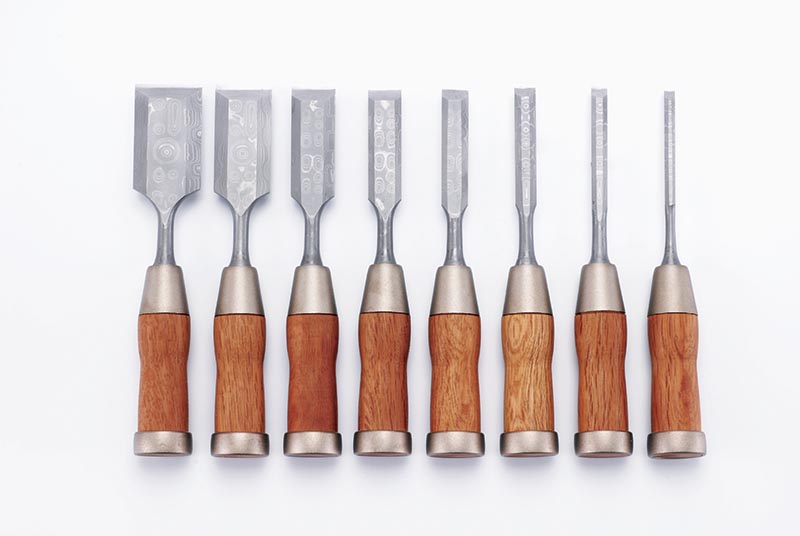 KAKURI Akagashi Wood Chisel Set of6(6.12.19.25.32.38)
As a manufacturer that specializes in carpentry tools, Kakuri Corporation has been providing woodworking tools for DIY carpenters and woodworking professionals for more than 60 years.
The KAKURI Akagashi Wood Chisel Set is a "hybrid" product that has the advantages of both Western and Japanese styles.
The blades are made of high-carbon Vanadium. The handles are made from red oak and finished with oil to create grips that perfectly fit the hands.
The chisels provide sharp cuts and durability.

size(body):W75×H100×D340mm
material:High-Carbon Vanadium Steel Red Oak
finish:Oil finish
weight(body):1500g
price:¥23,000
designer:Mutsuhiro Kato
manufacture:KAKURI WORKS LTD.