Information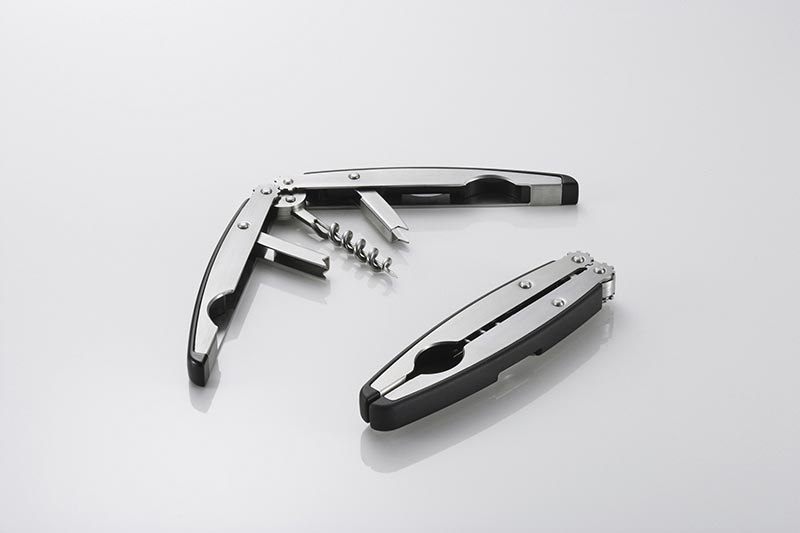 Wine opener(OWL)
Folding wine bottle opener with a cutter to remove foil caps. By pushing down on the opener arms with both hands, corks can be removed with ease.
Anyone can easily drive the screw through the middle of a cork.
The clean impression of stainless steel and the soft lines of resin are finely combined in the design.
Stainless steel expresses functionality, and resin provides beautiful lines.
size(body):W35xH135xD14mm
size(gross):W110xH180xD44mm
material:Stainless steel, ABS plastic
finish: Hairline finish
weight(body):106.7g
weight(gross):215.2g
price:¥8,000
designer:Mitsunobu Hagino
manufacture:Prince Kogyo Co.,Ltd.
series:OWL