Information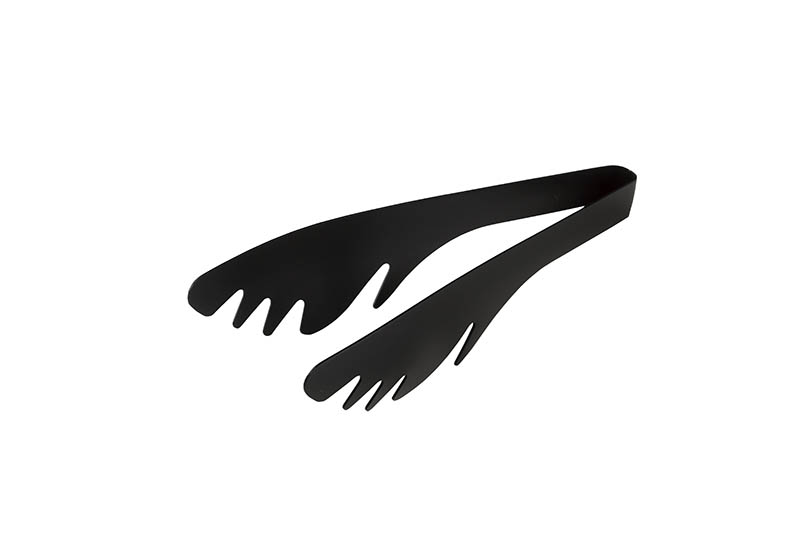 Tongs(Pasta)
Tong especially designed to gently grip pasta. When closed, the forked tips make contact with each other to protect the pasta from being crushed. The tong can be hooked to the edge of a skillet with the hook at the bottom. The tips of the tong will not touch the table when it is put down.
size(body):W170×H42×D56mm
size(gross):W175×H40×D30mm
material:stainless steel
finish:fluorocarbon polymer coating
weight(body):56.5g
weight(gross):70.2g
price:¥2,400
designer:Nobuo Takano, Mitsunobu Hagino
manufacture:Prince Kogyo Co.,Ltd.
series:tongs