Information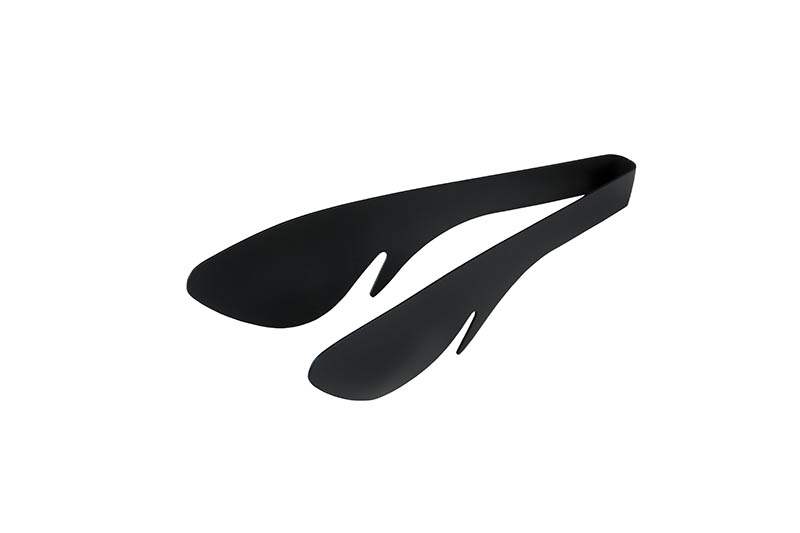 Tongs(Universal)
This tong is named "Universal" because it can be used in a variety of situations, from arranging the dish on a big plate to taking a small amount from individual plates. As the tip is spoon-shaped, you can serve food and scoop and pour the sauce or dressing with only this tong. This is one tong that can be used for griping, scooping and pouring.
size(body):W170×H68×D44mm
size(gross):W175×H40×D30mm
material:stainless steel
finish:fluorocarbon polymer coating
weight(body):59.6g
weight(gross):73.4g
price:¥2,400
designer:Nobuo Takano, Mitsunobu Hagino
manufacture:Prince Kogyo Co.,Ltd.
series:tongs