Information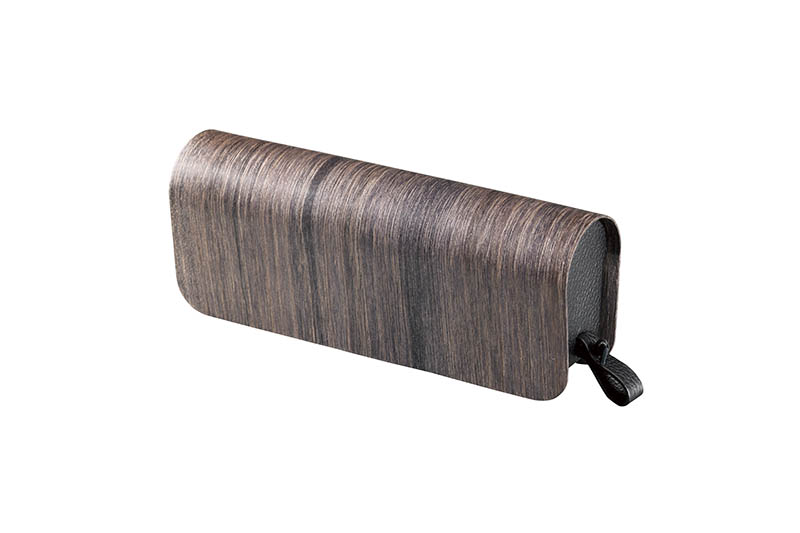 AvanWood Glasses Case (slide style) Walnut Black
The rounded shape makes the cases comfortable to hold in the user's hand. A world-first processing technique is used to make the simple but intricately beautiful curve of the eyeglass case with beautiful wood grain patterns.
The outer shell is made with thin, bended wood. The inner case is made with genuine leather. The top is rotated to open the case. The flexible wooden shell holds the inner case. The genuine wood shell is thin but strong to protect your valuable eyeglasses.
Genuine domestic wood is used to give a soft, pure texture to the finished product. These eyeglass cases can be used for a long time, and you can enjoy the change of texture as time goes by.
size(body):W174×H69×D44mm
size(gross):W190×H55×D77mm
material:Walnut, Genuine Leather
finish:Matte paint
weight(body):100g
weight(gross):170g
price:¥20,000
designer:Keiko Yamamoto
manufacture:Storio Corporation
series:AvanWood Series