Information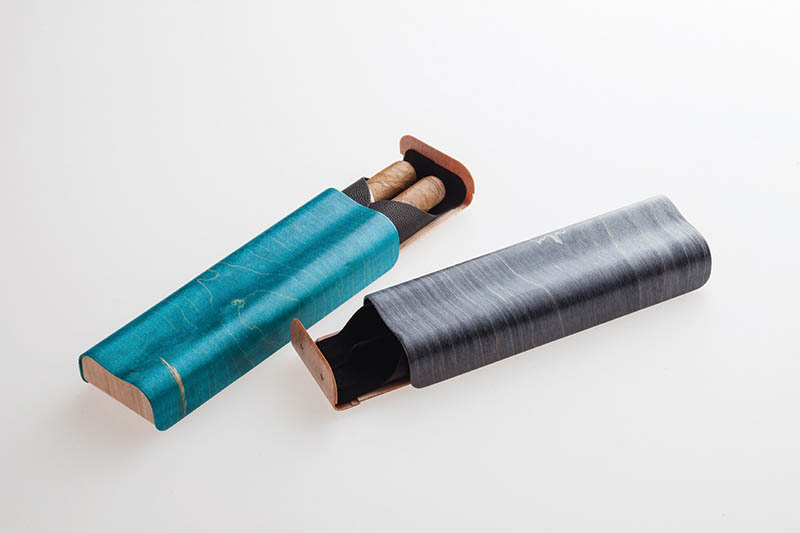 Cigar case (holds 2 cigars) Black
Sliding cigar case wrapped with a thin, rounded case made of genuine wood. The inner case is lined with suede leather to protect the cigars.
Comes in two colors: classic black or clear blue. With the grain pattern of genuine wood, no two cases are alike. The coloring makes the pattern even more beautiful. Each case is carefully finished for the best texture.
The genuine wood drawer is soft to the touch and opens as wide as 12 centimeters. The thoughtful design allows you to easily read the cigar brand name and smoothly remove the cigar.
Each cigar case is unique with the grain patterns of genuine wood. It makes for the perfect gift that offers an air of high class.

size(body):W170 X H53 X D28 mm
size(gross):W197×H33×D90mm
material:Maple, Genuine leather
finish:Matte paint
weight(body):70g
weight(gross):150g
price:¥14,800
designer:Keiko Yamamoto
manufacture:Storio Corporation
series:AvanWood Series