Information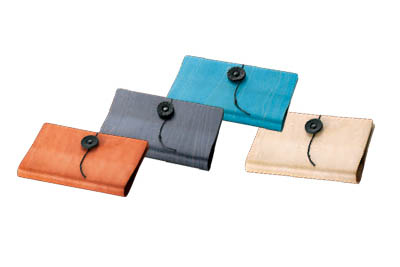 Business card holder (landscape) Vermillion
This beautiful business card holder is unlike any you have seen before.
With flexible wood, the holder immediately opens when the clasp is unfastened.
Sleek, beautiful, and made with bended wood, it's a natural conversation starter.
The case is lined with genuine leather. Although thin in size, the case can hold up to 30 cards.
These business card holders can be used for a long time, and you can enjoy the change of texture as time goes by. It is also the perfect choice for a gift.

size(body):W115 X H70 X D16 mm
size(gross):W154×H23×D112mm
material:Maple, Genuine leather
finish:Matte paint
weight(body):40g
weight(gross):100g
price:¥9,000
designer:Keiko Yamamoto
manufacture:Storio Corporation
series:AvanWood Series