Information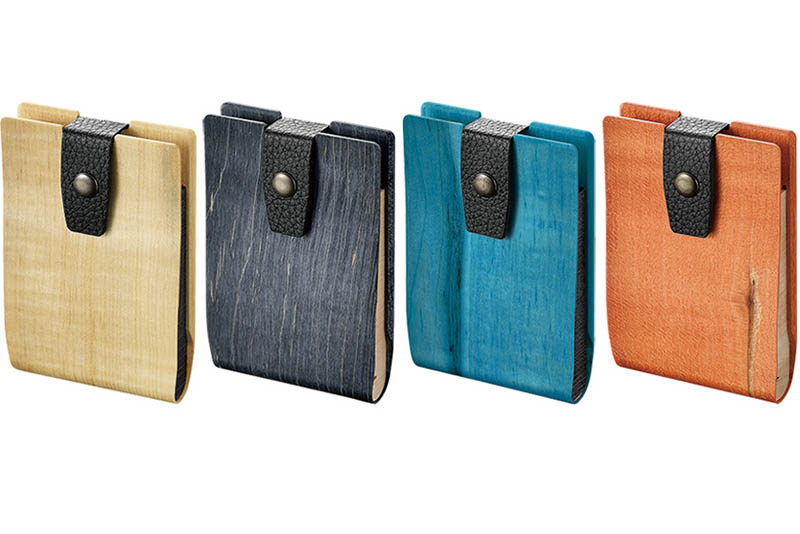 Business card holder (portrait) Vermillion
Smart, compact business card holder made from natural wood. The small size is made possible through precision processing and assembly techniques, as well as wood bending technique. With the flexibility of wood, the holder opens when the leather flap is unfasten. It is a smart way to take out your business cards.
The flat front avoids the fixture from disrupting smooth insert of the case into a pocket or bag.
The case holds up to 30 cards. The hard material protects the case corners even when many cards are held.
The texture of natural wood and vivid colors make a perfect fit with any type of material—linen, cotton, knit or leather—in any season of the year, and for any occasion.
Genuine maple grown in Niigata is used to give a soft, pure texture to the finished product.
size(body):W79 X H105 X D16 mm
size(gross):W154×H23×D112mm
material:Maple, Genuine leather
finish:Matte paint
weight(body):40g
weight(gross):100g
price:¥10,000
designer:Keiko Yamamoto
manufacture:Storio Corporation
series:AvanWood Series