Information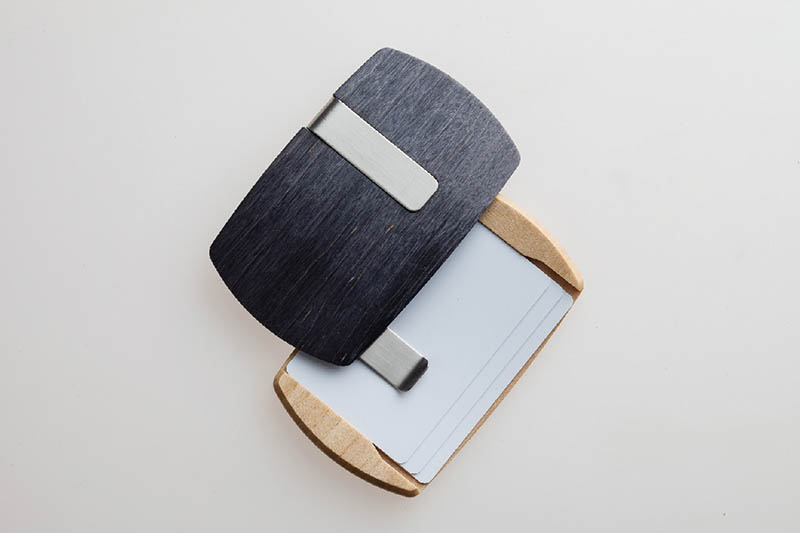 Electron money clip Blue
This card clip for e-money cards is made with bended wood.
The e-money card clip is made with genuine wood, and formed into a beautiful curve that fits perfectly in the hand.
Thin (one millimeter at the thinnest part) genuine domestic wood is bended to make lightweight card holders (only 20 grams in weight).
The stainless steel clip tightly holds up to three electric money cards.
Perfect holder for the daily commute to work or for casual weekend outings when you leave your bag at home.
The curve of the bended wood fits perfectly with your body and maintains the shape of your pants when placed in your pocket.
Enjoy this electric money clip with a beautiful wood grain pattern and a comfortable texture that is possible only with natural genuine wood.

size(body):W113 X H10 X D70 mm
size(gross):W154×H23×D112mm
material:Body:Maple Clip:Stainless Steel
finish:Matte paint
weight(body):20g
weight(gross):80g
price:¥6,200
designer:Keiko Yamamoto
manufacture:Storio Corporation
series:AvanWood Series