Information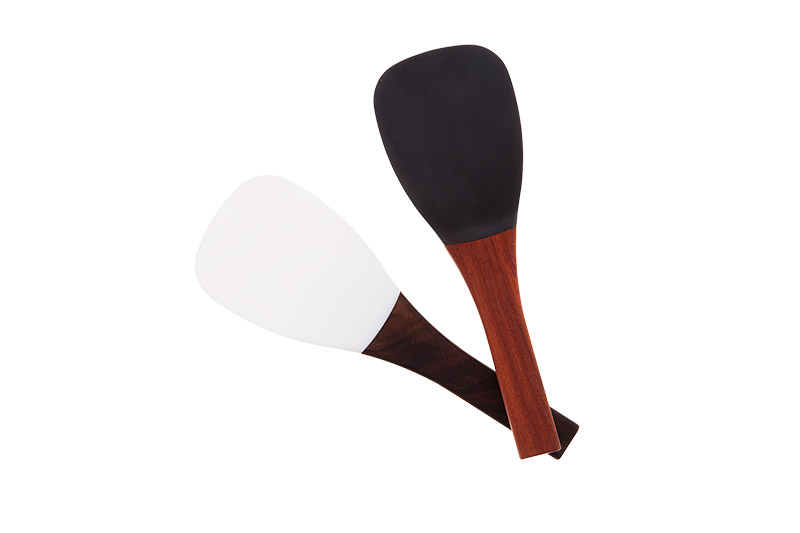 "UTAGE"(white)
Rice is a staple food in Japan. Rice paddles are used everyday, and they require good design, material and functionality.
The handle is made from a highly durable wood. The scooping part is coated with fluorine to resist sticking.
A beautiful design for the beautiful serving of rice every day.
size(body):W70×H200×D17mm
material:Resin part – Fluorine resin, Main body – Ebony
finish:Resin part – Moulded, Main body - Polished
weight(body):70g
price:¥12,000
designer:Mitsunobu Hagino
manufacture:Prince Kogyo Co.,Ltd.
series:"UTAGE"