Information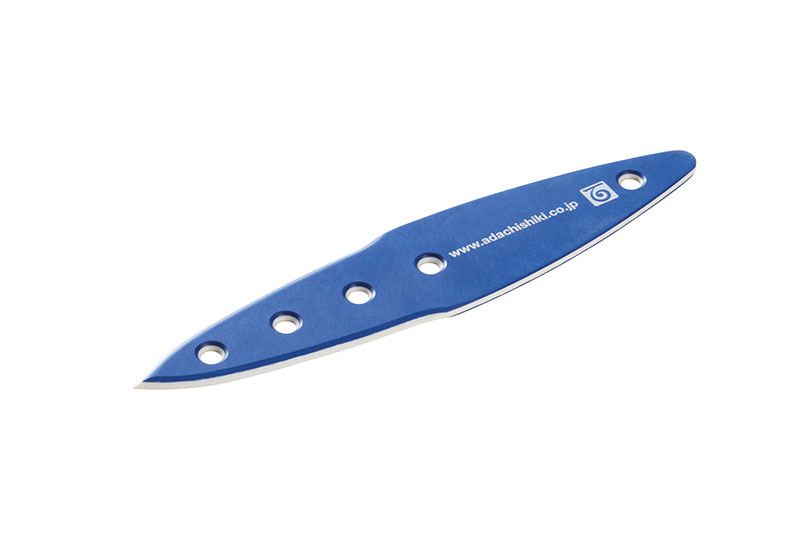 Paper Made Paper Knife
Paper knife created based on an innovative idea: cutting paper with paper. With this product, paper does the cutting, rather than being cut.
The knives in the renewed color series are thinner than before. They cut paper with great smoothness from the start. The wide variety of colors will give a casual impression to your desk.
size(body):W 179×H 35×D 3.5mm
size(gross):W 210×H 60×D 4mm
material:Vulcanized Fibre
finish:Polishing
weight(body):about20g
weight(gross):about30g
color:Red / White , Blue / White , White / Gray , White / Green , White / Red , Green / White
price:¥4,100
designer:Takashi Ashitomi
manufacture:Adachi Shiki Kogyo Co.,Ltd.
series:Paper Made Paper Knife