Information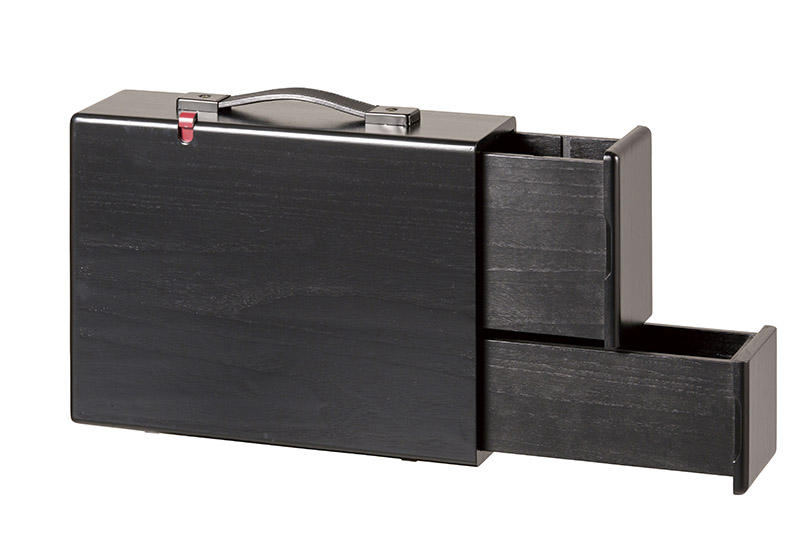 wine trunk sinobi
Carry your favorite sake elegantly at cherry-blossom or full-moon parties.
Lightweight, soft Paulownia wood is made into a sturdy box with traditional processing techniques.
The soft touch of Paulownia is maintained in the rounded-corner design. The surfaces are protected from scratches with urethane coating. Traditional techniques are used to fully express the stylish essence of Japanese culture in this product.

size(body):W412 ×H330 ×D126 mm
size(gross):W440 ×H350 ×D155 mm
material:Main body: Paulownia, Hundle: Leather
finish:Urethane Coating
weight(body):2350g
weight(gross):2750g
color:black&red
price:¥75,000
designer:Yosuke Ominato, Naoto Hirota
manufacture:Ohminato Bunkichi Shoten Co.,Ltd.
series:Wine Bottle Trunk "Shinobi"