Information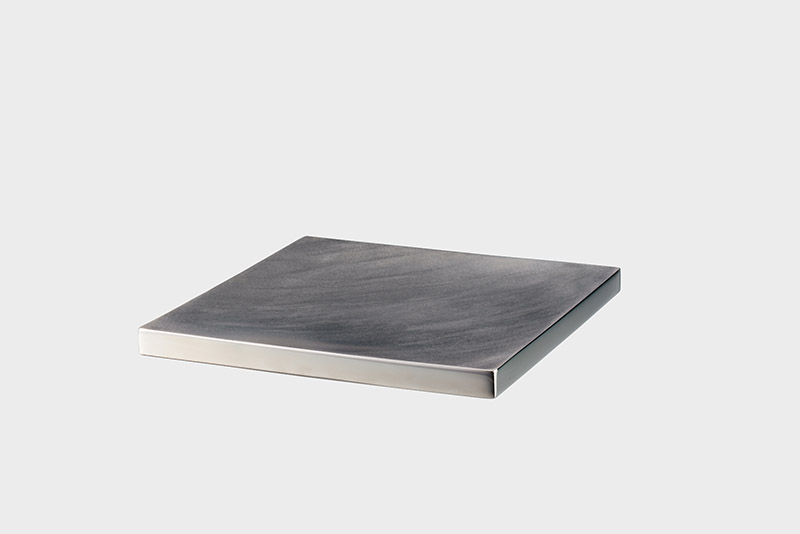 Plate
These stainless steel plates are characterized by an original surface finish which gives each plate its own unique nature-inspired pattern. These metallic plates emanate a mysterious warmth and softness and ignite a spark of inspiration in whoever uses them.
Double-layered plates can be heated or chilled before use, keeping hot dishes hot and chilled dishes chilled for maximum flavor enjoyment.

size(body):W210㎜×H15㎜×D210mm
material:Stainless steel
finish:Viaration finish
weight(body):800g
price:¥21,000
designer:Masatoshi Tomita
manufacture:TOMITA CO.,LTD.
series:Tableware