Information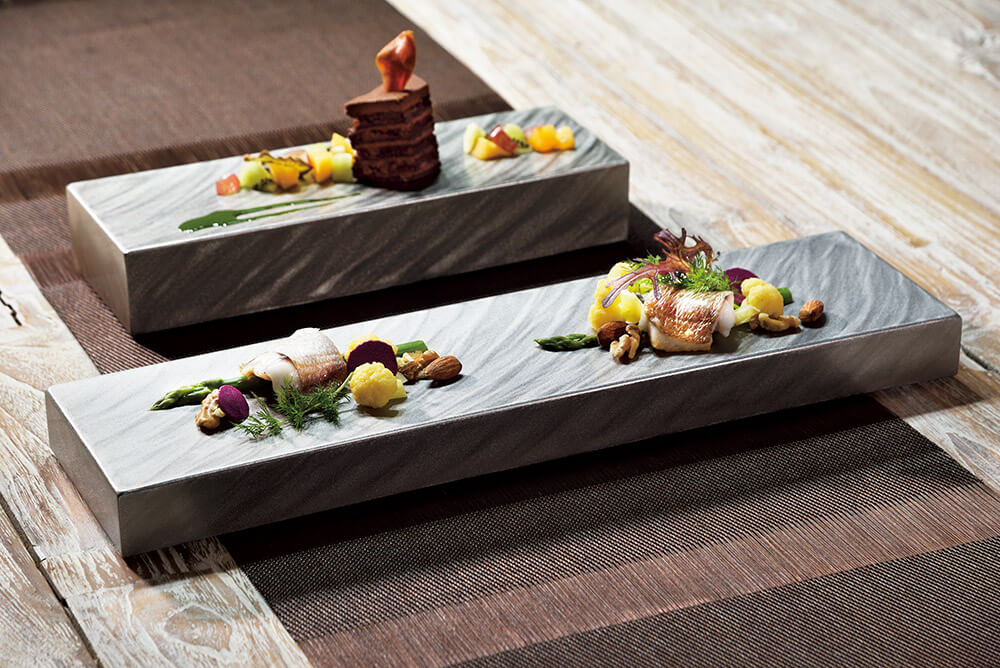 enrei dinner plate(Small)
Plates with the temperature control function make it possible to maintain the ideal temperature throughout the meal, by filling the opening at the base of the plate with hot water or ice. The Enrei Plate is the stage for your food, making it a feast for both the eyes and the taste buds.
size(body):W100×H53㎜×D300㎜
material:Stainless steel
finish:Fingerprint proof hard coat paint
weight(body):1100g
color:Silver
price:¥88,000
designer:Masatoshi Tomita
manufacture:TOMITA CO.,LTD.
series:enrei dinner plate