Second day of Ambiente2020!
Today is the second day of Ambiente2020.
Thank you very much for coming to our booth!
MARUTO HASEGAWA KOSAKUJYO INC.'s Nutcracker is popular.
Our guests actually crack macadamia nuts and feel the goodness of our products.
There are still many nuts and stocks at us.
Design producer   of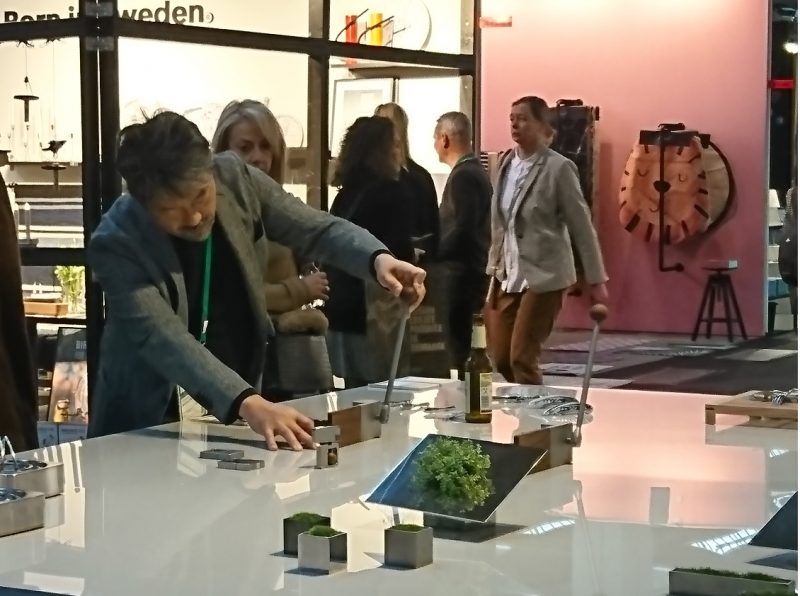 2020 model Chiaki Murata  demonstrated how to use it.
There is power!
We will continue to tell you about the venue