2008
Sa-Ke Time Collection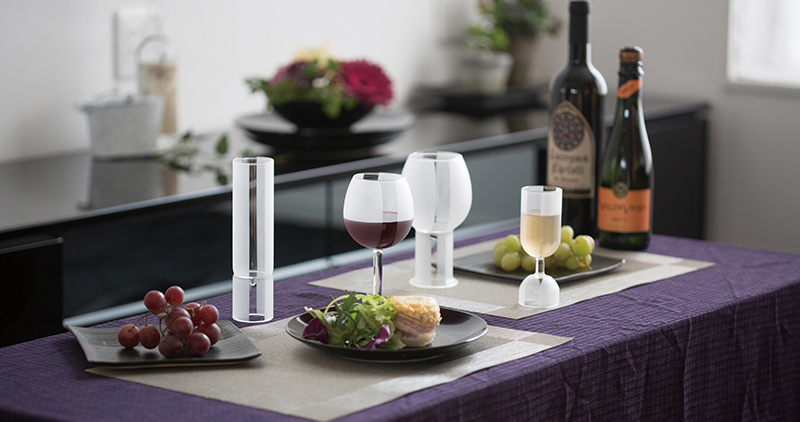 Introducing A Japanese Style to your Drinking Experience

The Japanese believe that a proper drinking culture enriches our lives and can be a positive addition to our lifestyles and society.
Our product development theme for this year's collection is showcasing items that will enhance your drinking experience, while introducing styles based on the drinking culture of Niigata and Japan.
Drinking Accessories to Enjoy Moments Alone

Time spent alone is important in order to relax, restore energy for the next day, and expand one's horizon. Enjoying a drink certainly complements these experiences. We would like to present items for your quality time alone.

Glamorous Accessories for Your Party Guests

We achieve human growth by meeting new people, exchanging views, accepting each other, and sharing precious moments. Sharing a drink with someone makes us open-minded and puts us in a comfortable mood, allowing us to interact with each other with ease. In this catalog we introduce items perfect for your intimate gatherings.

Accessories to Celebrate Life's Special Moments

As we celebrate seasonal holidays and important occasions from New Year's Day and Christmas to birthdays and anniversaries, we create precious memories of times spent together with loved ones. The right beverage can be a wonderful addition to these festivities and help create heart-warming moments. We are happy to introduce items that suit such special occasions.

Reconnecting with Nature- Fun Items for Your Outdoor Gathering

Japanese people have traditionally enjoyed cherry blossom viewing in spring and moon viewing in autumn as casual outdoor parties. It is through these outdoor gatherings that we can feel that we are one with nature, and that people are deeply connected to changes in the environment. Such understanding helps us become humble and respectful towards Mother Nature.
Relaxing and enjoying a drink can also enhance our senses so that we feel connected with nature. We believe that these items will help you reconnect with the things that are important.